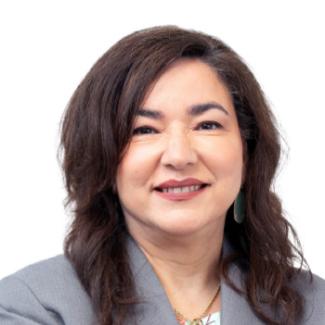 Rebecca Martinez O'Mara was appointed as a Director of Enviri Corporation in June 2023. She is the former President of Stanley Industrial Services, Stanley Black and Decker, and spent almost 30 years working in senior leadership roles for a series of industrial and technology companies, among them Grundfos Holdings, Caterpillar, Fiat Industrial SpA and AT&T.
Throughout her career, Ms. O'Mara has been a champion for diversity, founding employee resource groups at Caterpillar and AT&T, and has been recognized for her dedication to diversity and inclusion initiatives with a series of awards.
Ms. O'Mara holds an executive master's degree in business administration from Northwestern University's Kellogg School of Management and a bachelor's degree in finance from the University of Illinois at Chicago. She is currently an independent director serving on the board of Kadant Inc.
Ms. O'Mara is a member of the Management Development and Compensation Committee and Governance Committee.