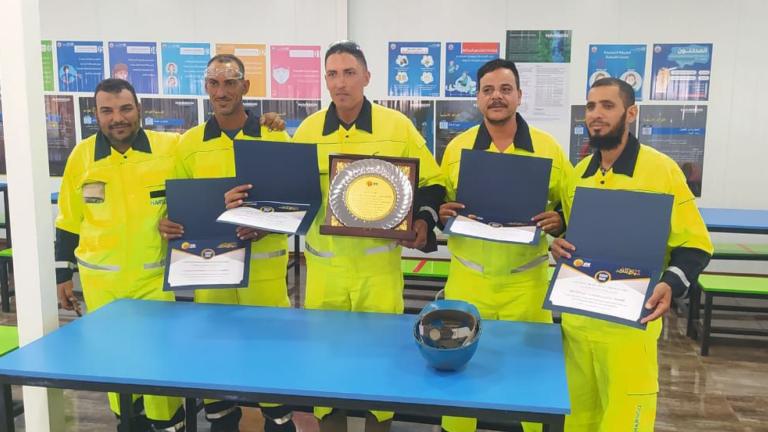 Several of our colleagues at Harsco Environmental were recently presented with an award at the EZDK site in Egypt for their exceptional performance and commitment to fostering a safe work environment.
This award was presented by our customers, the Al Ezz Dekheila Steel Company for achieving planned safety and performance objectives related to scrap management during 2021 and 2022. 
The Al Ezz Dekheila Steel Company presented safety awards to many Harsco Environmental team members for achieving safety and performance objectives.
Russ Mitchell, VP and Chief Operating Officer at Harsco Environmental took part in visiting the EZDK site. He said, "We are doing our best in informing our colleagues about updated policies and helping them to recognize the risk and avoid injury. Our colleagues on the site were thanked by many for their support and all the work that they are doing."
Not only are our teammates on the EZDK site striving to achieve exceptional performance, but they are also working hard to recognize both mental and physical health and fostering team building by beginning a weekly sports day. This initiative began as an effort to help reduce stress and bring together employees, as well as clients.